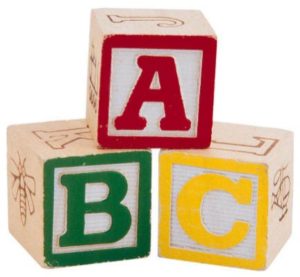 Of Salvation

dmit that you have sinned.
 For all have sinned and fall short of the glory of God. — Romans 3:23
 "We all like sheep, have gone astray, each of us has turned to his own way…" — Isaiah 53:6

elieve that Jesus Christ died for you.
But God demonstrates his own love for us in this: While we were still sinners, Christ died for us. — Romans 5:8
For the wages of sin is death, but the gift of God is Eternal Life in Christ Jesus our Lord. — Romans 6:23
For God so loved the world that he gave us his one and only Son, that whoever believes in him shall not perish but have eternal life. — John 3:16
Yet to all who received him, to those who believed in his name, he gave the right to become children of God. — John 1:12

all upon Jesus to Save You, Confess Jesus is Lord, & Change your ways!
That if you confess with your mouth, "Jesus is Lord," and believe in your heart that God raised him from the dead, you will be saved. For it is with your heart that you believe and are justified, and it is with your mouth that you confess and are saved…Everyone who calls on the name of the Lord will be saved. — Romans 10:9-10, 13
If we confess our sins, he is faithful and just and will forgive us our sins and purify us from all unrighteousness — 1 John 1:9
And he said: "I tell you the truth, unless you change and become like little children, you will never enter the Kingdom of Heaven. — Matthew 18:3-4
…Unless you repent, you too will all perish. — Luke 13:3
For I take no pleasure in the death of anyone, declares the Sovereign Lord. Repent and live! — Ezekiel 18:32
Repent then, and turn to God, so that your sins may be wiped out, that times of refreshing may come from the Lord. —Acts 3:19
Would You Like to Do That Right Now?
"I tell you, now is the time of God's favor, now is the day of salvation."
– 2 Corinthians 6:2
Dear Lord Jesus, I admit to you that I am a sinner. I know that my sin deserves death, but I believe that you came to take away the sins of the world through your death upon the cross and resurrection from the dead. I now call upon you to become my personal Lord and Savior. Please take away my sins and forgive me of all of my wrongs. Fill me with your Holy Spirit and help me to change my ways so that I might live a Christ-like life. Thank you for saving me. In Jesus' name I pray. Amen
If you just prayed that prayer, Here are Some Words of Assurance and Additional Guidance.
NEXT STEPS

ssurance
And this is the testimony: God has given us eternal life, and this life is in his Son. He who has the Son has life; he who does not have the Son of God does not have life. I write these things to you who believe in the name of the Son of God so that you may know that you have eternal life.—1 John 5:11-13
For it is by grace you have been saved, through faith—and this not from yourselves, it is the gift of God—not by works, so that no one can boast.—Ephesians 2:8-9
The Spirit himself testifies with our spirit that we are God's Children.—Romans 8:16
I tell you the truth, whoever hears my word and believes him who sent me has eternal life and will not be condemned; he has crossed over from death to life. —John 5:24
 …whoever comes to me, I will never drive away. —John 6:37
 I give them eternal life, and they shall never perish; no one can snatch them out of my hand—John 10:28
Therefore, if anyone is in Christ, he is a new creation; the old has gone, the new has come! —2 Corinthians 5:17

aptism
Jesus Was Baptized: As soon as Jesus was baptized, he went up out of the water.— Matthew 3:16
Jesus Commanded We Be Baptized: Therefore, go and make disciples of all nations, baptizing them in the name of the Father and of the Son and of the Holy Spirit. — Matthew 28:19
The Early Church Baptized Believers: 
Those who accepted his message were baptized… — Acts 2:41
Both Philip and the eunuch went down into the water and Philip baptized him.— Acts 8:39

onnection
C hurch (Membership/New Member's Class)
C ohort (Faith Friend—Deacon Mentor)
C lass (Sunday School)
C olleagues (Friends)
C lusters (Affinity Groups)
C alling (Spiritual Gifts Analysis/SHAPE)
C ommission (Ministries & Missions)

ssemble Regularly With God's People for: Worship, Discipleship, Prayer, Fellowship, & Encouragement. 
And let us consider how we may spur one another on toward love and good deeds. Let us not give up meeting together, as some are in the habit of doing, but let us encourage one another—and all the more as you see the Day approaching.—Hebrews 10:24-25
They devoted themselves to the apostles' teaching and to the fellowship, to the breaking of bread and to prayer… All the believers were together and had everything in common. Selling their possessions and goods, they gave to anyone as he had need. Every day they continued to meet together in the temple courts. They broke bread in their homes and ate together with glad and sincere hearts, praising God and enjoying the favor of all the people. And the Lord added to their number daily those who were being saved. — Acts 2:42-47
Therefore, encourage one another and build each other up, just as in fact you are doing.—1 Thessalonians 5:11

ible Study
Like newborn babies, crave pure spiritual milk, so that by it you may grow up in your salvation, now that you have tasted that the Lord is good.– 1 Peter 2:2-3
Study to shew thyself approved unto God, a workman that needeth not to be ashamed, rightly dividing the Word of Truth…All Scripture is God-breathed and is useful for teaching, rebuking, correcting and training in righteousness, —2 Timothy 2:15; 3:16 KJV-NIV
Blessed is the man who does not walk in the counsel of the wicked or stand in the way of sinners or sit in the seat of mockers. But his delight is in the law of the Lord, and on his law he meditates day and night. —Psalm 1:1-2
I have hidden your word in my heart that I might not sin against you.—Psalm 119:11
Do not let this Book of the Law depart from your mouth; meditate on it day and night, so that you may be careful to do everything written in it. Then you will be prosperous and successful.—Joshua 1:8

ommunication
– With God on a Daily Basis—Prayer—1 Thessalonians 5:17
– A doration (Loving)
– C onfession (Admitting Sins)
– T hanksgiving (Thanking)
– S upplication (Asking)
– Witness about Your Faith with Others—Acts 1:8
– Walk in the Ways of the Lord—Your Actions & Activities tell Others You are a Christian.– 2 John 6
– Watch Your Words-Tame Your Tongue– James 3:5-12